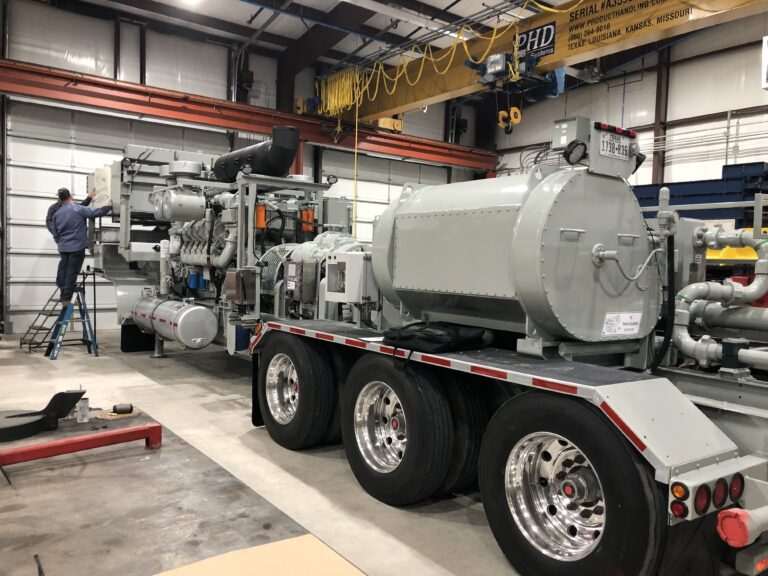 Our most basic level to update your equipment. While we stand behind our work and all workmanship is warrantied this economic level does not carry our 1 year warranty.
Full Service of all fluids and filters
Inspection labor (ECM Data and Visual)
Inspection of engine*
Inspection of Transmission*
Inspection of Pump*
Inspect transmission cooler*
Inspect suction manifold and piping*
Re-hose and re-wire as needed
Split and clean radiator reassemble with pressure test
Clean and rebuild grease system or replace as required
New packing, valves, and seats in fluid end.
Clean and repair controls
Sandblast prep and paint
Load test
Labor
*NOTE: anything on inspection that is does not pass will be quoted to repair or replace before any work is done. 
The Reman is our mid-range package to update your equipment. It includes everything as the Refresh with added 1 year warranty based on component replacement. Because there is a drastic difference in price this package will have to be based on the equipment's engine and transmission set up.
Good used low to 0 hour  engine (exact pricing and hours will be on quote) Cat or MTU
 Reman transmission Caterpillar Alisson Twindisc
Replace drive lines
 Reman power end and new fluid end
New grease system
New controls (Tricon III, Tricon 4000, or Tricon 5)
Labor 
Our top level Rebuild package, this includes everything in the Refresh and Reman packages and we start from the ground up. With New and rebuilt components to make your equipment better than new. Updates where needed. Full 1 year warranty.
New cube radiator
New axel and suspension components
Labor
New driveline guards
Replace fenders
Replace suction piping